This is a wonderful meme hosted by Jen at
The Introverted Reader
. Every week, you share one literary character that you love with your fellow bloggers. You talk about the character, say why you love them and hope that everyone else will love them too.;) Be sure to post the book's title and author, and be very careful not to give away spoilers while talking about how much you love your characters.
MY CHARACTER THIS WEEK: Honoria, Lady Dedlock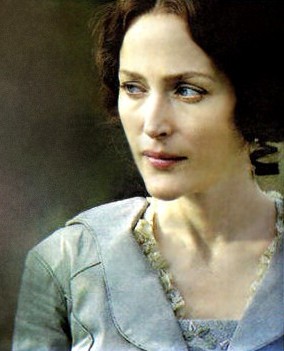 Lady Dedlock is one of the major characters in Charles Dickens's novel
Bleak House
. I find her to be the most intriguing characters in the novel, as well as one of the best Dickens ever created. I may not be the biggest Dickens fan in the world, but I surely appreciate his unique and memorable characters and Lady Dedlock is definitely one of them.
Lady Dedlock, the mistress of Chesney Wold, is a woman who appears to be cold and quite haughty on the outside, but that is only her mask with which she tries to disguise her great secret. She seems to be bored with everything and nothing really moves her, which makes her very unpleasant and she appears to be very dispassionate. But once the reader realises the truth behind her unpleasant behaviour, she appears to be someone else entirely. She does not bother with the world because she is haughty and bored, but because she is afraid that her secret might come out and ruin her marriage and the Dedlock family. In truth, she is a deeply hurt and vulnerable woman, and I always imagined she was in some sort of mourning, although no one died.
Eventually, her past begins to follow her and enter her life and she panics. That's when she starts behaving strangely, not at all like a lady of her rank should be acting, especially not a Dedlock woman. Things become complicated furthermore when Mr Tolkinghorn, who is the Dedlock family lawyer, begins to suspect something and starts sniffing around and even following Lady Dedlock.
Lady Dedlock's main problem is that she believes her husband would never forgive her for her past, but she is wrong. He does in the end, yet her stubborn belief in the opposite leads to her downfall. In the end, she reveals herself to be a very passionate woman who would go as far as die for those she loves.
She is a truly great and intriguing female character.